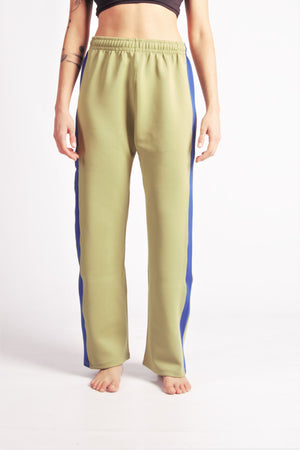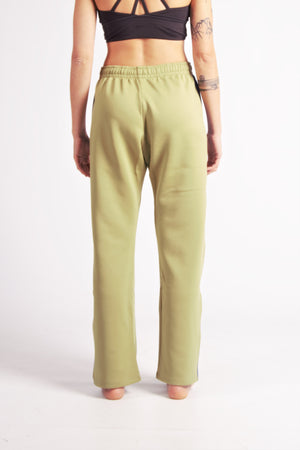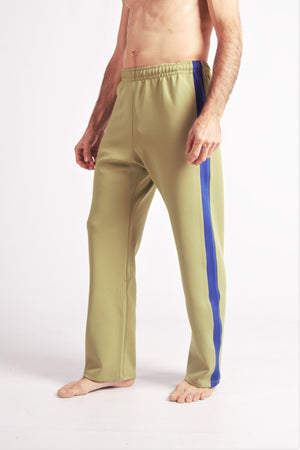 Contemporary Dance Pants - Khaki & Blue
Flying Contemporary Dance Pants is a technical dance pants unisex for dance training, contemporary dance, acrobatics, yoga, martial arts, pilates and any discipline linked to movement. Its waist ends in a wide, high-quality rubber band covered in the same technical fabric that is very comfortable, and has a drawstring inside with stitched buttonholes. The pants have a straight fit with a medium-high waist that allows them to adapt to a large number of bodies and shapes, and generates great aesthetic beauty in movement. The fabric is soft and resistant, and offers good elasticity that allows total freedom of movement and great comfort. For the seams and finishes, the highest quality has been sought, with safety stitches in critical areas, which gives it long durability.
The composition of the fabric is 92% Polyester and 8% Elastomer of great grammage, which gives it a great capacity for optimal sweat evacuation, keeping it dry at all times.
Uses: Contemporary Dance, Acrobatics, Yoga, Martial Arts, Pilates, Physical Theater, Flying Low, ideal for floor work, etc.
Size measurements: Check our Size guide.
If a size is out of stock: it can be custom-ordered writing to emotionbodies@emotionbodies.com or by Wup at (+34) 685166358